Meet Nikolai:
Haling from Maryland, Nikolai has been with the company since 2015. Originally known for his cloud tricks he is now the master mind behind all the products you see in the store. When it comes to vaping and brands Nikolai is a vault of knowledge. You may find him in the front of the store on Tuesdays but most days he is in back ordering products and sourcing new brands.
Meet Sarah:
Sarah is local to the MOV and has lived in the area her whole life. Not only is Sarah a mom of three boys she is the mom of the store. Sarahs background in business helps keep us all in line and makes sure we offer the best pricing possible to our customers. When Sarah is not busy running numbers and helping customers she is busy at home baking, listening to K-pop and eating snacks.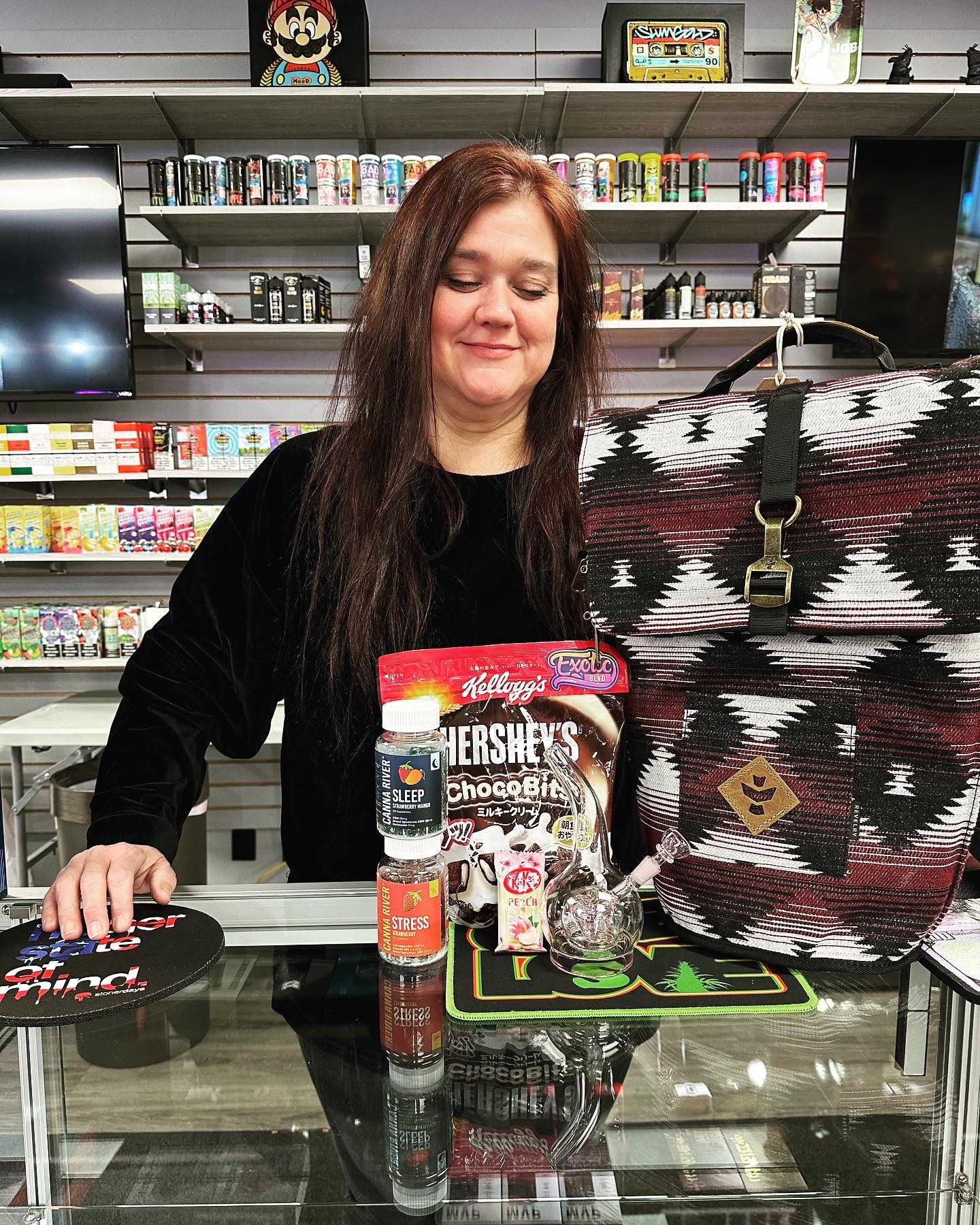 Crew Member/Photographer/In House IT Department
Meet Joe:
Originally from Amherst, Ohio you may recognize "The Bearded Legend" from his previous work in the MOV. Joe is an e-liquid aficionado and flavor expert and is always ready with a recommendations for you to switch it up. Be sure to hit him up for his suggestions. A master in technology Joe has become our in house technical department, in addition to being our social media photographer and content creator.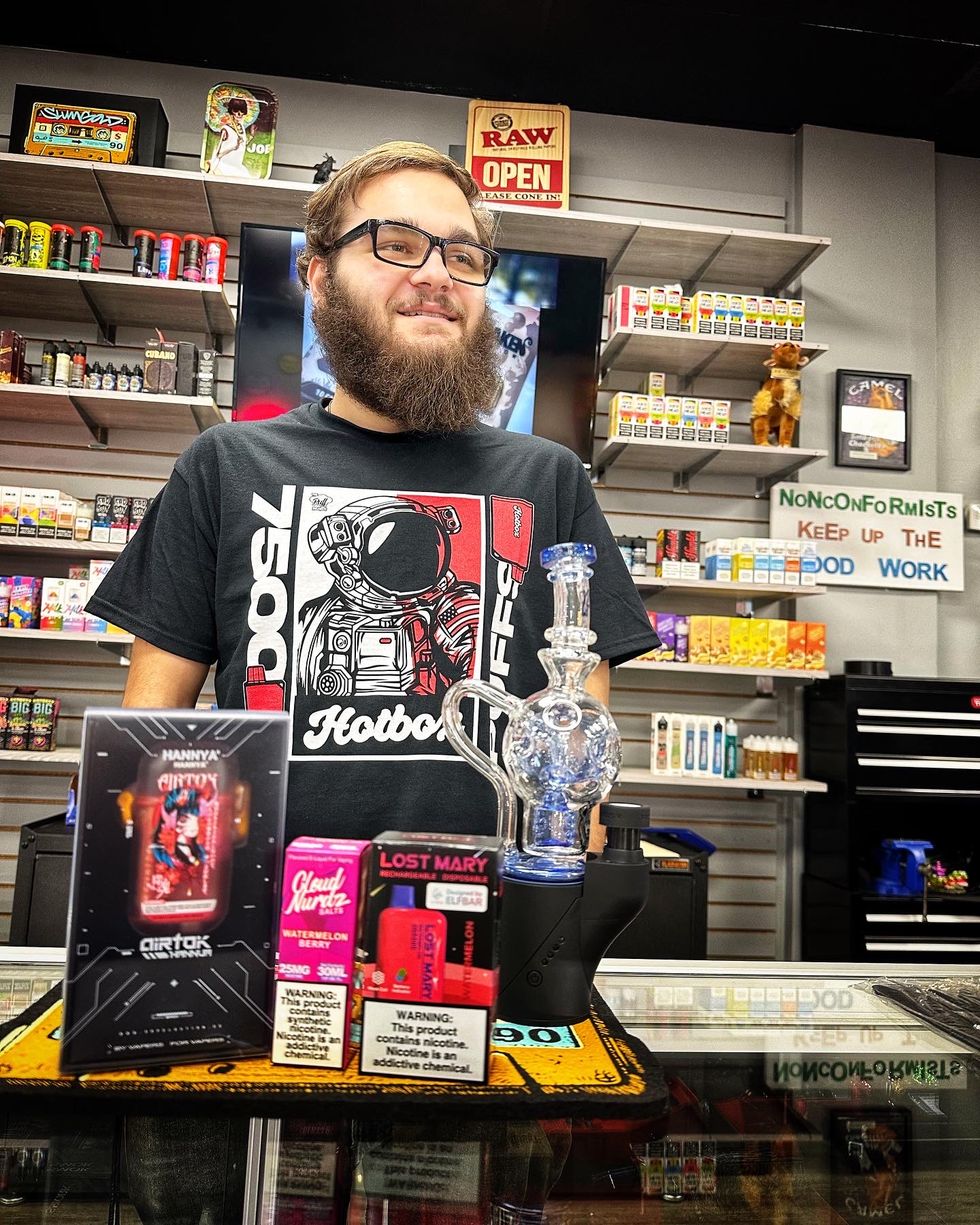 Crew Member/Front Of The House Leader
Meet Brandon:
A family man and dad of two, you may recognize Brandon from his previous position prior to joining the team. Always smiling and always down for a conversation with customers you can ask Brandon anything. Knowledgeable in all departments of the store, Brandon has a recommendation for everything. Brandon is our in house store designer, our resident handyman and now procuring of products. If you are looking for something specific, Brandon is your go to.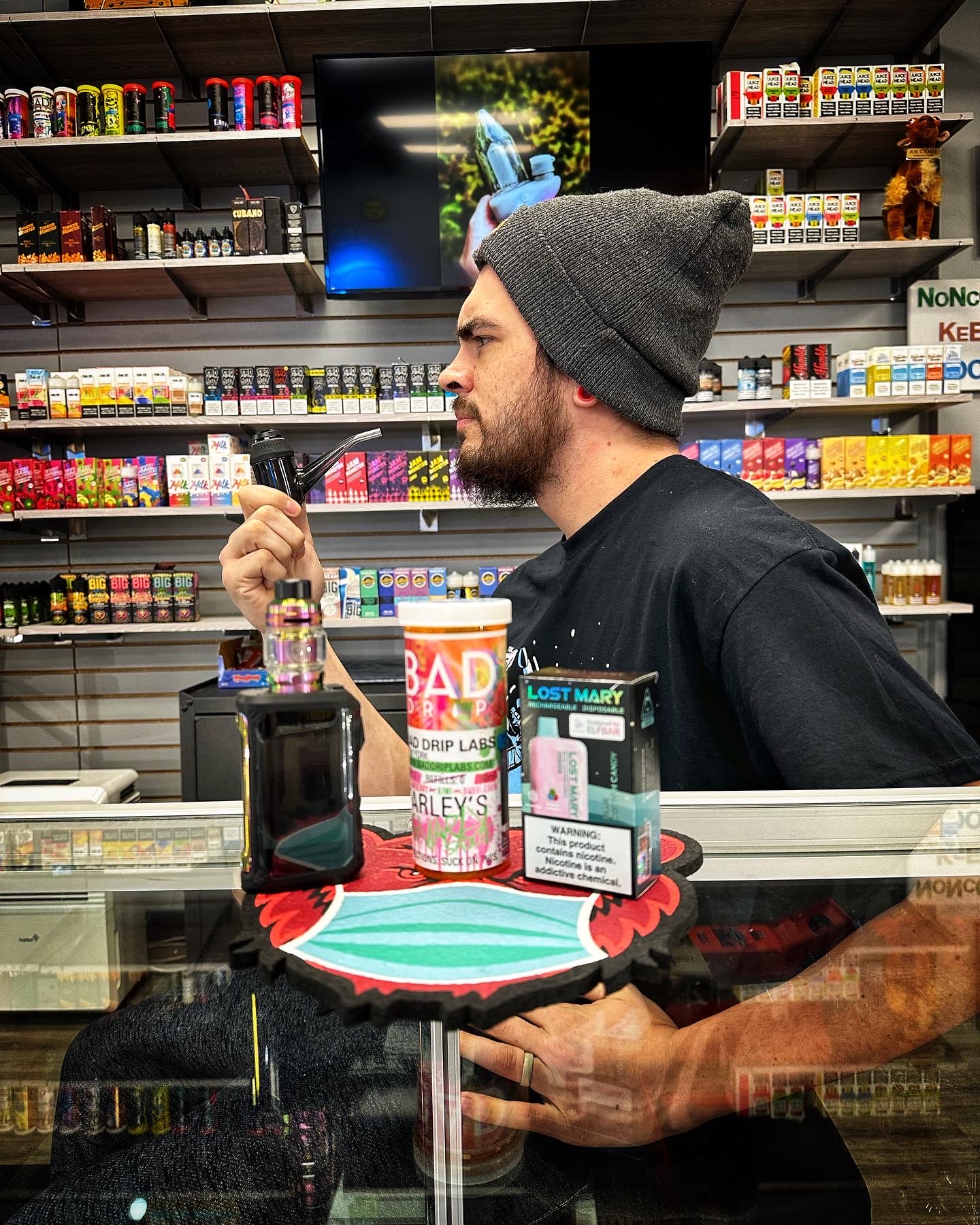 Crew Member/Review Department/ In House Scientist
Meet Seth:
Taking his education to the next level between balancing school and work and his family Seth is a ball of energy. You never really know what he's going to say next but Seth has a witty comment for everything. Super knowledgeable about all the products available in store from a scientific perspective and always willing to help Seth can guide you to what exactly you are looking for. If you see a tall, thin man rocking out to whatever song is playing, you have found Seth.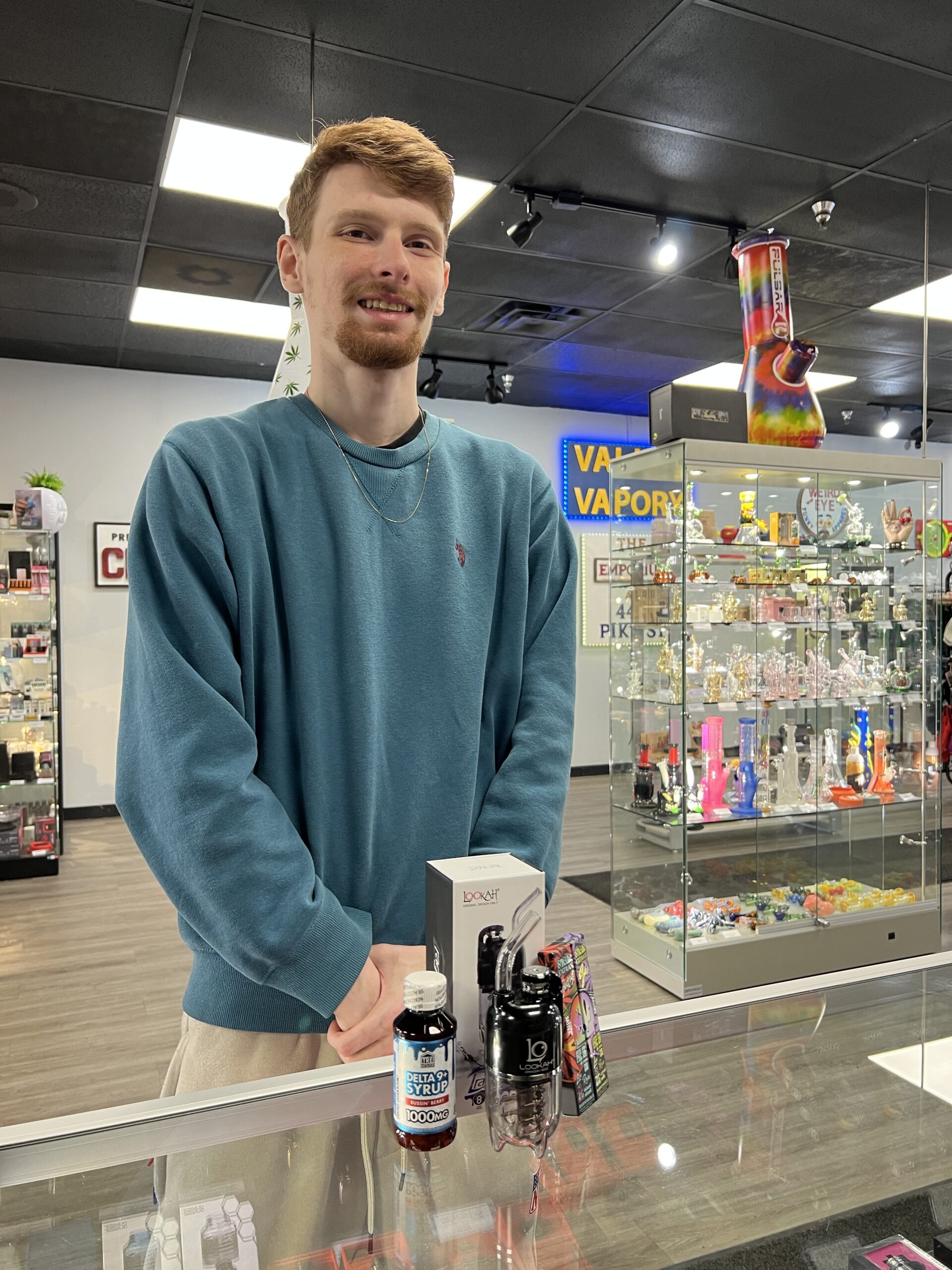 Crew Member/ Review Department/ Vape Enthusiast
Meet Cole:
A video game fanatic, fresh out of Ohio. He loves spending his time on his PlayStation and playing Souls Like Games and first person shooters. Cole joined the team recently as an aid to help grow our business in store. Cole loves trying new e-liquids and disposable vapes to help the customers decide exactly what they want. As the company grows, we are glad to bring Cole along for the ride!